Proscalpin 1 mg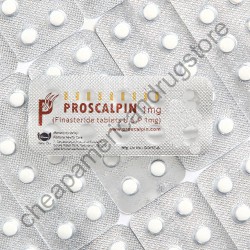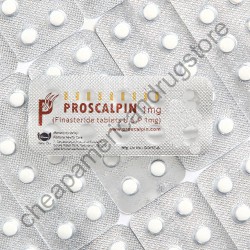 RATING:


- Free Shipping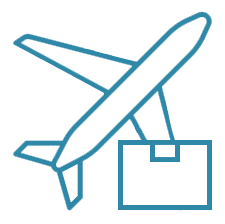 - Add to Cart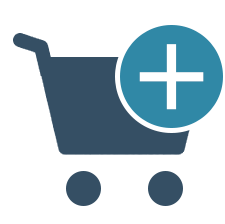 Proscalpin is a medicine manufactured by Fortune Healthcare that works by decreasing the amount of hormone dihydrotestosterone in the body. This medicine is also used for treating Benign Prostatic Hyperplasia, Male Pattern Hair Loss, and other conditions.
Active Ingredient:
This tablet contains Finasteride as an active ingredient in the strength of 1 mg. The Finasteride component in the medicine is an essential and selective 5-alpha-reductase inhibitor that means the enzyme 5-alpha-reductase is lowered on the oral administration of the MPB medicine.
Uses:
Proscalpin 1 mg, belongs to the group of medicines called 5-alpha reductase inhibitors which are indicated for the treatment of male pattern hair loss (androgenetic alopecia) to increase hair growth and prevent hair loss in men 18 years or older. In men over the age of 41 years, efficacy has not been demonstrated. The most common region of the condition includes some of the baldness are forehand, crown, and vertex. Men with mild to moderate, but not complete hair loss, can benefit from using this tablet.
Note:
This condition is characterized by progressive thinning and the issue of loss of hair. Most of the men might experience male pattern baldness at some point in time in the entire life, plausibly after 40 years of age. There are some causes potentially that might include hormonal imbalance, nutritional deficiency, scalp infection, thyroid problems, and chronic disease responsible.
The recommended dosage of this tablet (Generic Propecia) is 1 mg orally once a day, with or without meals. In general, daily use for 90 days or more is necessary before any benefit is observed. If Proscalpin is stopped anytime, any therapeutic benefits will be reversed. Also it is necessary to inform your doctor if your condition continues to be the same or worsens over time.
Write a review
Your Name:
Your Review:
Note:

HTML is not translated!
Rating:
Bad
Good
Enter the code in the box below: